How do I adore thee OhGr fans? Let me count the ways...

The first 100 Mr. Brownstone necklaces have been sold and shipped out to their enthusiastic new owners; recipients have been submitting photos of their unique pendant online. You can see the discussion here: *click me*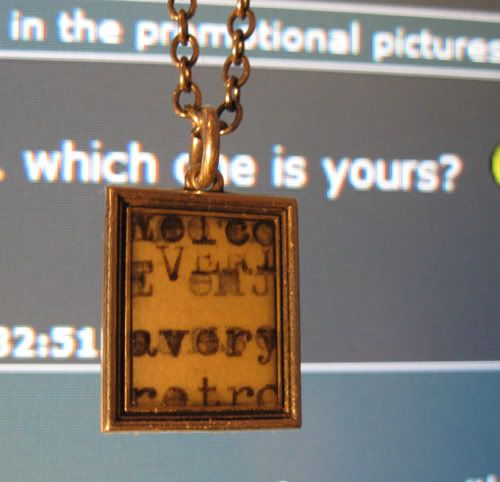 Even more exciting, the snippets of secret unreleased original lyric sheet are now being compiled on their own website made by Litany Forum member "Dreb" - and it blows my mind! Every day more bits are added, slowly filling in the new song which will finally be heard in the upcoming OHGR album. Keep an eye on the puzzle's progress... and of course a few are out of order for added complication, so once the lyrics are all found, there will be a bit of Rubix Cube shuffling for added measure.

Oh and pstt, PS - not only will we release another 100 Mr. Brownstone necklaces soon, but there is a whisper in the wind about a potential new RockLove + Repo merch piece...