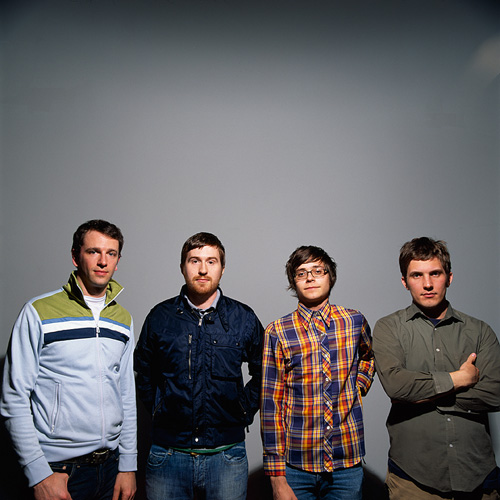 Chris and I just returned from a great night of drinks and burgers with two of my friends, Nate and Jen, with whom I lived in Italy. The evening was full of laughter and reminiscing until we agreed to escort Nate to an ex-roommate's party - someone he lived with freshman year at Brown.

This was epically bad - the worst party I have ever been to. So terrible, in fact, that Chris and I felt the urge to sit here at 2am (yes, we had to escape before midnight) and BLOG about the traumatic experience.

We walk in to terrible music; a compilation of bad rap, emo, and miscellaneous non-hit wonders from the 80's. I am more than happy to enjoy those fabulous tunes from 25 years ago, but these didn't even grace the top 50's charts.

Swarming through the sea of Ivy-league graduates, I grab some beers for my krew, quickly burning bridges by uttering a snobbish faux pas. The booze choices are Budweiser bottles or Bud Light cans. I ask "does anyone have the bottle opener?" to which a few people give me unfriendly looks saying "it's domestic - it's a twist off."

"Oh. Thank you."
"Yah sorry, we're not as classy here."

Cue me slinking off with my shitty beer back to the comforting embrace of my equally appalled friends. We then survey the room to find these additional horrors:

- The kids weren't even hipsters, despite being in the East Village. Even that would have been a welcomed semblance of something recognizable.
- One guy is wearing brown leather loafers, no socks, pink denim shorts, and a red plaid shirt. Really?!

- A veritable plethora of sweater vests, polos, and button down shirts. Not even paired with khakis, one guy had white pants with vertical blue stripes.
- 7 of the girls (yes I counted) were wearing scarves indoors despite the unseasonably warm weather and indoor heat. At least 1 of them was a keffiyeh.
- The guys were all getting out their blackberrys to compare and discuss if they removed that protective clear vinyl off the screen. Obviously this means they are new to the phones, so they still think it means they are higher in the social pecking order. To this, Chris and I pull out our original iPhones and roll eyes.
- Three quarters of the girls were wearing ballet flat slippers, with two wearing the exact same pair of silver metallic pointy-toed flats.
- To match her shiny shoes, one of said girls (who was on the heavier side) was wearing a pair of blue metallic spandex leggings and a short top that did not cover her voluminous lamee ass. American Apparel "Night Fever Navy" in case you are interested.


There was one chick who looked pretty cool... turned out she was visiting from France. The rest of the girls were sitting all together a la high school dance on one side of the room while the guys spouted things like "still working on my PhD" and "so are you in for Ireland this year" in little circles around the apartment.

American-brewed beers were quickly consumed - Chris and I retreated for the door despite the free booze and obviously riveting conversation this soiree had to offer.

HOWEVER: The saving grace of the evening was this hilarious website forwarded to me by my Jewish mother... My favorite is "Health Care."

Old Jews Telling Jokes

This entry was posted on Saturday, February 7, 2009 at 10:33 PM and is filed under
events
,
ridiculous
. You can follow any responses to this entry through the
comments feed
.