It's February! When the hell did that happen?! January was a blur of guests, road tour, visiting my family, then scrambling to get jewelry out the door. Now it's a new month, a short month, and don't even get me started stressing out about taxes.

This weekend, the boyfriend Chris and I went to Philly to visit our Repo Krew. I learned how to order a cheesesteak like a native and proudly rattled off my "wizz wit, wizz witout wit mushrooms, provolone witout wit mushrooms" choices. Poor Kilz (Chris' nickname - from here on out, I will use both, but I swear I'm only living with one man) got his first dose of female slumber party, subjected to 5 enthusiastic women, all theater performers, and the movie 'Bring It On' *wince*



My plate for February:

6-8: NYC Comic Con in which I am reuniting with my friends from Italy

14: Dances of Vices Valentines Day VooDoo Rhythms party (Don Hill's 7-11pm)

19-22: Wicked Faire in New Jersey (in which I will be Shadow Casting a Gentern for Repo)

25: Anti-Mag presents my friend's accessory company "Glampire" (Madame X's 7pm)

Wicked Faire should be especially exciting; though I'm not attending as RockLove the vendor, I will be performing in the first American and first FULL professional shadow cast of 'Repo! ' - that means real singing and stagework for the entirety of the movie. The rest of the time I plan to enjoy the convention's events, along a steampunk theme... Here's hoping I win the Steampunk Fashionshow Competition (the prizes look scrumptious)! I'm confident that at least my unique Ethnic Nomadic Time Traveler look will open others to the notion that one can
be steamy without wearing Victorian gowns and clockwork monacles. Don't get me wrong, I am i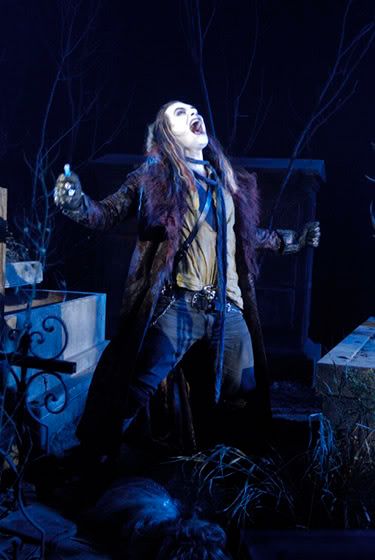 n awe of that garb... but it just doesn't resonate with me as much as a 200 year old Ottoman coat over a Ghawazee and handmade leather, brass, and stone utility belt.
The rest of the time I will be personal body-guard for Repo creator/Graverobber Terrance Zdunich, deflecting rabid fan-girls and gothapottimi with The Force. (ps - my spellcheck for some reason did not dispute the non-term gothapottimi
).
Wicked Faire - Ticket and Event Info
If you are in the Tri-State area, come hang out and party with us!
My gentern costume is so short it should be illegal, so I promise a good time! *facepalm*
This entry was posted on Monday, February 2, 2009 at 7:19 AM and is filed under
events
,
repo
,
steampunk
. You can follow any responses to this entry through the
comments feed
.